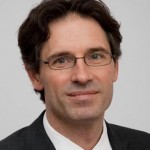 Jack de Bruijn started working at the European Chemicals Agency (ECHA) right from the start in September 2007. He is currently heading the Risk Management Directorate that is responsible for identifying and implementing the authorisation and restrictions processes under REACH as well as managing the classification related tasks resulting from the CLP Regulation.
Before joining the Agency he worked at the European Chemicals Bureau (ECB) of the EC Joint Research Centre (JRC) in Ispra where he coordinated the development of the guidance documents for REACH. Before joining the ECB he worked for many years for the Dutch national authorities in the area of regulatory risk assessment of chemicals.
He is chemist by training and has a PhD in environmental toxicology.