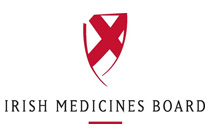 Irish Medicines Board
The mission of the Irish Medicines Board is to protect and enhance public and animal health through the regulation of medicines, medical devices and healthcare products.
The objective of the IMB is to ensure in so far as possible, consistent with current medical and scientific knowledge, the quality, safety and efficacy of medicines available in Ireland and to participate in systems designed to do that throughout the European Union.
IMB' stakeholders include patients, animal keepers and owners, healthcare professionals, sponsors of clinical trials and investigations, licence/authorisation holders, industry associations, environmental protection authorities, and our partners in other Irish and European regulatory agencies.
Activities
The IMB is the Competent Authority for the regulation of Medical Devices and Cosmetic products in Ireland. In addition, it is responsible for the implementation of EU and national legislation relating to Blood and Blood Components, Organ transplantation and also for Tissues & Cells. Besides its regulatory activities the IMB also carries out enforcement of many of the regulations for which it has responsibility. The IMB also monitors the quality of medicines by conducting inspections at sites of manufacture and distribution of medicines and by random sampling of products both pre and post authorisation.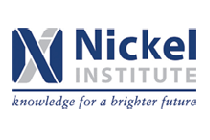 Nickel Institute
The Nickel Institute is a non-profit organisation that currently represents the interests of 24 companies, which together produce more than 75 per cent of the world's annual nickel output and provide a common, responsible voice for the global industry.
As an organisation we are constantly working to earn the trust of our stakeholders. We promote on behalf of our members the production, use and re-use (through recycling) of nickel in a socially and environmentally responsible manner, through the promotion of sustainable production and usage and through advocating and developing sound science. We also develop partnerships through the value chain and proactively engage with stakeholders, to maintain transparency and integrity in all our business relationships.
We work with other international metals associations and stainless steel development associations to develop and promote the safe use of nickel around the world.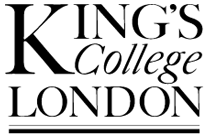 King's Centre for Risk Management
Founded in 2002, the King's Centre for Risk Management (KCRM) is rapidly establishing itself as a centre of excellence for international research on risk management, governance and communication.
Academic research at KCRM is interdisciplinary, and risk is analyzed across a diverse range of organisational settings and policy domains.
KCRM works closely with government organizations, businesses and NGOs, who support a wide range of projects and academic fellowships, helping to translate our risk research into practical, policy relevant solutions.
KCRM is also a centre for advanced postgraduate studies in risk. It runs an MSc Risk Analysis and has an active doctoral programme which attracts graduates from a variety of educational and professional backgrounds from across the world.